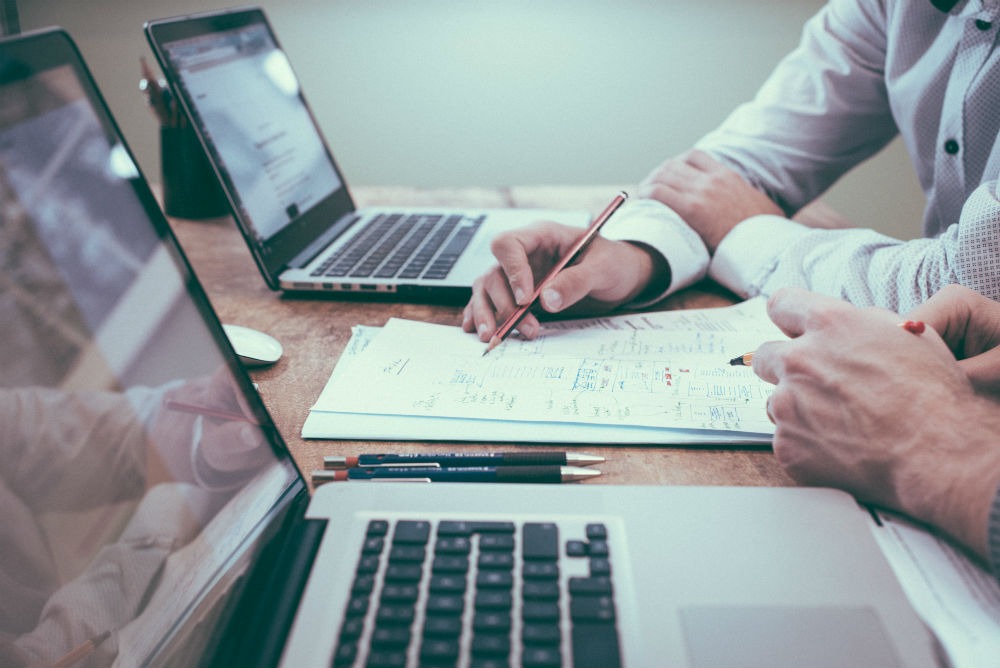 Learn How to Improve Business Efficiency With The Best Project Management Solutions
Want to build and manage a successful remote team? If so, you are certainly on the right track. As information and technology become more accessible to people from all corners of the earth, face-to-face working is becoming less popular. Modern businesses are embracing the trend of offering remote work to their employees and according to research carried out by Global Workplace Analytics; over 1.5 million people are working remotely in the UK alone.
Offering remote opportunities attracts productive employees as they have more flexibility and freedom in their work and also provides a lot of opportunities to exceptional talents from all over the world. Though it is a fast rising business trend, managing a remote team can be challenging especially for managers. One of the biggest challenges is to get the team functioning well rather than having a number of individuals doing singular tasks. The following tips will provide a detailed guide on how to build and manage a successful remote team.
Promote Transparency
In a remote team, the majority of team members are given a lot of freedom to work, and managers have difficulties in tracking their work to determine if they can deliver actual results within the stipulated time. This often happens because when there is a lack of clearly defined expectations.
For a remote team to thrive, a manager has to discuss the project with the team members and inform them of their combined roles and responsibilities towards completing the project. It is vital for a manager to be as transparent as possible and this involves getting the team involved in all aspects of the business, discussing specific goals so as to keep everyone accountable and documenting work schedule, holidays and other ground rules of the team.
Effective and Efficient Communication
In any organization, communication is an important resource tool but when it comes to managing a remote team, it becomes more crucial. A major constraint in managing a remote team is lack of regular, effective and efficient communication within the team.
With the rise of modern telecommunications, managers can choose an effective communication method which may include the use of emails, video conferences, chat programs, and project management tools. Also, communication has to be consistent within the team, and the exact frequency may depend on the person and the type of job.
Since bumping into each other or having shared lunches are not possible in most remote jobs, it is essential to create communication channels where team members may talk formally or informally; this, in turn, boosts team bonding and improves shared attitude towards work.
Manage Productivity With a Project Management Software
In a remote environment, each individual develops their own processes and procedures for working, and though it is encouraged, it is crucial for managers to define and initiate a standardized and refined system of working for each employee to maintain a consistent level of productivity.
Unlike office environments, it can be difficult for managers to understand exactly what an employee is working on or how long they worked; however, with the use of time tracking software, a manager can know the amount of time an employee used in working. To boost continuous productivity, a manager can carry out a quarterly performance review of every remote employee to determine who works well in this system and to develop performance improvement plans for those who do not.
Managers can also make use of a project management application like Podio, in which team members can readily upload all project related materials, files, pictures and status updates in one transparent folder that is accessible by all. Podio keeps the remote team inclusive in the loop and well coordinated, bypassing time-consuming project meetings and improving efficiency.
Set Reachable and Clear Goals
For effective management of a remote team, a manager has to be concise when defining expectations of team members to keep them focused on working towards the same goals. Setting attainable goals for remote employees allows a manager to get a sense of progress and can also make observations on the work of an employee.
When there are comprehensive daily, monthly or yearly goals, it helps each employee to accomplish their task more productively as they understand what they are aiming for. Clear expectations should be set for work practices such as work hours, timely meetings, project deadlines, and communication. Also, as a manager of a remote team, it is important to stay focused on the set goals rather than how it is being accomplished. With an efficient project management software, clear goals can be set for better productivity.
Use Time-Tracking Software
Remote team members usually work according to their own schedule and this may prove cumbersome to a manager that wants to ensure each team member is actually putting in the hours. Using a time tracking tool is a simple yet efficient way of managing your team's working hours, reviewing their performances and setting clear objectives. This particular type of technology also helps the team members to manage their time better thereby increasing productivity and making them accountable for the use of their time.
Time tracking software also helps to improve attentiveness and productivity as the team members identify the actual tasks that need more time and resources. This software also gives managers an insight into how much work their team is taking on and this helps in timely allocation of work to remote team members.
Use Remote Project Management Software
Managing a remote team involves monitoring work practices such as progress, cost, communication, and deadlines. Having software to manage various work practices allows for seamless working culture in a remote environment as all necessary information is stored under one roof.
Using project management software for remote team members helps to lower costs due to the bridging of gaps through technology, increase work efficiency and improve work-life balance for team members. Given that remote team members may work in different time zones, the software allows a manager to coordinate the flow of information which ensures that data is evenly distributed. This paves way for a transparent work culture which encourages the team to give periodical updates regardless of their physical location.
Conclusion
It can be challenging for managers when they are working with a remote team as they have to monitor work practices such as performance review, communication, and time tracking. However, adhering to the right tips such as using software built for specific management practices helps to build and manage a successful remote team effectively.
Manage Your Workforce Efficiently With Podio
Future Solutions is an Authorised Podio Partner and we can help your organization manage big data and complex processes effectively and efficiently. We can help design efficient project management solutions and build your Podio platform from scratch, optimize your existing setup, automate your business processes, and integrate your systems through custom API work amongst many other things.  Sound interesting? Get in touch…